Local SEO
Generate footfall and leads with our locally targeted SEO & PPC campaigns
Get the most from your local area and climb soar to the top of the search engines with local SEO services.
By optimising for local search results you'll reach potential customers in your local area, improve your online reputation, and boost your website traffic.
Whether your business relies on people walking through the door to acquire new customers, or needs leads in the form of phone calls, emails or web forms for products/services you provide locally, we can help.
Over the years we have helped everyone from Solicitors to Natural Health Stores, Lifting Gear Specialists to Fitness Centres improve the quality & levels of traffic delivered to their websites.
We also work closely with our in-house web developers to ensure our clients sites are able to convert quality traffic in the local market into quality enquiries or sales.
Local Search Engine Marketing Services:
( WEB | OFFLINE )
Get expertly written content that is perfectly tailored to your geographic area and appeals to your local audience.
(SEARCH ENGINE OPTIMISATION)
Our local SEO experts will conduct local keyword research and optimise your content for location based keywords that will help you to climb to the top of the local search rankings.
PAY-PER-CLICK MARKETING
(SEARCH | DISPLAY | SOCIAL)
Enhance your local SEO with PPC marketing that can boost your local search visibility and help you get results faster.
CONTENT DISTRIBUTION
(EMAIL | SOCIAL)
Make sure your content reaches the right audience with our local business SEO services and increase your online visibility.
(OFF SITE | LOCAL LINK BUILDING)
Launch a local link building strategy that will improve the domain authority of your web pages as well as introducing your business name to an already primed audience.
CITATION, AUDITING, CLAIMING, BUILDING AND OPTIMISING KEY LISTINGS
(SEARCH)
Keep your Google My Business details up to date, build local and consistent citations, and appear on Google Maps to ensure that you're easily found by local customers. Ensure that your Google My Business listing points to your premise, with a photo taken from a useful angle.
Local SEO services are an essential part of any digital marketing strategy
Having a well-designed mobile-friendly website is only the beginning of capturing new business, as well as retaining existing clients. Next you must ensure that your website is well optimised around the most popular keywords for your products or services. This includes ensuring that your keyword research is geared towards local optimization.
Local digital marketing will help your business appear in local searches, and as a local business you need to make sure that the details of your local citations (online business listings) and Google business profile are extensive and accurate in order to increase your search ranking.
Where there is a high level of competition, your marketing efforts need to go further still in order to build your local presence online . A strong ranking signal for Google that your business can be trusted are backlinks, and this can be achieved through local link building.
The best local SEO services will help local businesses online by implementing a digital marketing strategy that increases relevant website traffic.
Implement a strong local SEO strategy
Use the content and technical structure of your website to best inform Google about what you do using: Meta Tags; Headings; Schema Markup; and relevant content.
Ensure that your business listings and citations are consistent and up to date
Keep the content up to date, well-structed and W3C Compliant
Make sure that websites that link to you have the correct data about you and are trustworthy
Share your knowledge online (contribute to knowledge for your customers)
Understand your competition, if they are ranked higher, work out why and action
Set targets for your website and set aside regular investment
Launch a successful local SEO campaign today!
Pro SEO advice to boost your website and beat rivals in the search rankings
Research and analysis of keywords and content that your customers want and competitors aren't providing
A simple step-by-step plan to transform your website into an engine that generates profits
FIND OUT HOW TO BEAT YOUR COMPETITORS WITH LOCAL SEO
Our local SEO company is trusted by big name brands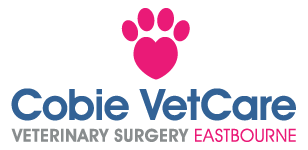 Discover how we helped out clients boost their local rankings
Increase in revenue from all channels
Increase in traffic to the site across channels
INCREASE IN ORGANIC TRAFFIC ON A 6 MONTH COMPARISON PERIOD.
I chose to work with Maratopia because I was impressed by the knowledge of the team that visited our offices and the examples of work they'd carried out for other companies in our industry.
The planning workshops at the start of the project raised interesting questions, generated great ideas, and proved to be a solid foundation to build on.
We love the finished website and have been delighted with the increase in visitors and social interaction since it went live.
Additionally, developing an ongoing business relationship is important to me and it's reassuring that I can rely on Maratopia to take care of any future updates to our website.
Fiona Lazenby , Managing Director at HotHouse Partnerships
I chose to work with Maratopia because I needed a new website.
I was impressed by their website development work provided for a number of other companies. I have found Maratopia to be an ideal business partner. They are really good at listening, providing clarity, and only then provided solutions meeting my business objectives. They also adapted easily during the development as my business needs became more tightly defined. Furthermore, the work was completed without fuss, on time and to budget, which is a major consideration for any business. In addition, developing an ongoing business relationship is important to me. I can leave technology development and ongoing website management to Maratopia.
This allows me to concentrate on writing new content, building my client base and generating revenue.
Paul Howard, Wine Alchemy
We had our Website built and designed by Maratopia, I am so delighted with it.
The team were professional, creative and completed our fabulous website ahead of schedule. They also had to work with a third party, which can be tricky, but absolutely no problem at all. All so smooth made my life so easy. They also helped me with the branding with research.
Thank you to all the team. for making my website so lovely.
Alana Mazza, Owner, Casale San Pietro
We have worked with Maratopia to build upon our existing national & international SEO strategies and have been impressed with the professional manner in which they approach their work and importantly, the results we have achieved together.
Martin Mansell, Managing Director, Looking.com
The guys at Maratopia were brilliant, incredibly helpful and explained everything along the way, clearly they've spent a lot of time becoming experts in web development and marketing!
Great team and brilliant customer service! Thanks 🙂
James Ashton
Set up a website for us which has worked well.
Quick responses to additions & deletions when needed for marketing purposes.
Friendly & helpful team.
Janet Carr
We needed a brand new website, at short notice, and with a limited budget.
However, we also wanted great functionality, plenty of room for development and the ability to easily update content ourselves.
Maratopia came up with a solution for us which was just what we were looking for.
Chrisi and Tom were absolute stars at guiding us through the process and delivering on time.
Suzel Taber-Shaw, Scandinavia Only
Persistent, practical and patient!
Excellent service – we are delighted with our new website.
Rupert Ratcliffe, Managing Director of LONPROP Limited
Our online store was outdated, and wasn't performing very well. Maratopia proposed a creative solution, provided an extremely competitive quote, and completed the project within 10 days. Conversion and revenue have been up substantially every month since the redeveloped site was launched, and I am extremely happy with their work.
Jason Morrison, Managing Director, Riso Gallo UK
Having worked alongside the agency for a number of years, I only have positive things to say. In particular, Amber (who I have dealt with on a monthly basis) has proven to be a great help in assisting me with in-depth data regarding our website ranking, SEO overview and much more. Would highly recommend.
Lisa Clay
We instructed Maratopia to do an SEO audit of our websites.
They provided a very thorough report and were really impressed with the quality of the work.
There were clear identifications of the pain points and the actions required to solve this problem.
We had a few chats with them during the process and they helped us understanding more about SEO.
After the initial work with them,we are still in talks to continue our collaboration.
Brice Agamemnon
What is local SEO and why is local SEO important?
Local SEO is a digital marketing strategy that enhances the local search visibility of your business in search engine results pages.
By optimising your content for local search, you'll help to get your brand in front of customers who are looking for a product or service in a specific area.
Local searches can gain a far quicker conversion from customers as research shows that more than three quarters of those who make location based searches visit a business from the results within 24 hours.
This means that optimising for local SEO can help to increase footfall and boost sales.
How can SEO help local businesses?
Local search engine marketing is a valuable tool for any business, and a good local SEO strategy involves a variety of steps. These can include ensuring that your business listing appears in Google My Business, making use of local citations, optimising title tags and meta descriptions for local search, and creating specific content designed target local search results.
By increasing the online presence of your local business through our local SEO services, you'll help to target customers who are more likely to convert to sales.
Does my local business need a physical location to benefit from local SEO services?
Increasingly, businesses are stepping away from the traditional office environment. So you may be wondering if a local SEO campaign can still benefit your business.
However, if you operate for a specific geographic location or offer local services, then your business can still benefit from local SEO services.
Make sure that your business appears in the local search results for major search engines with our local SEO services.